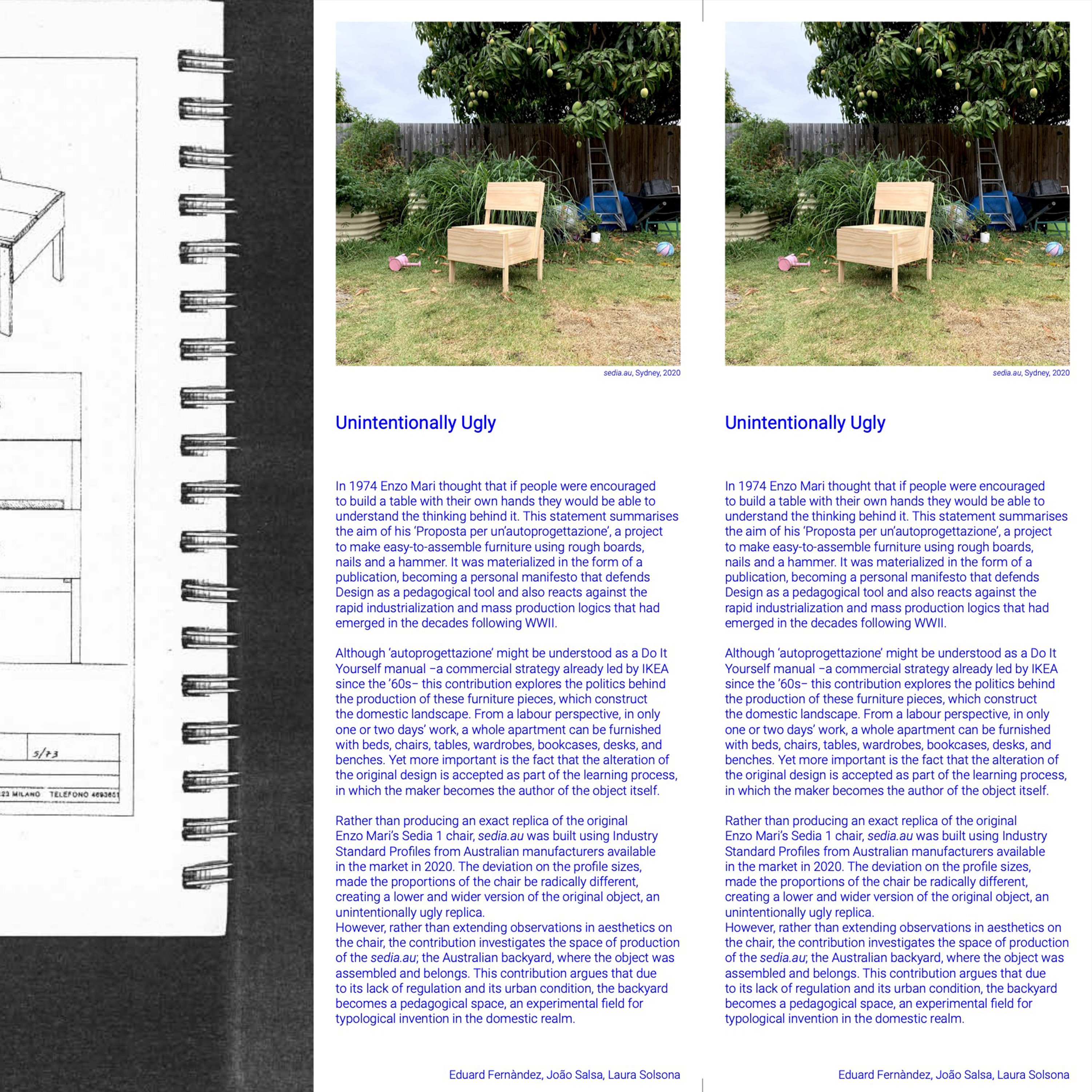 sedia.au, 2020
An unintentionally ugly replica of the Enzo Mari's most famous chair.
Rather than producing an exact replica of the original Enzo Mari's chair,
sedia.au
was built using Industry Standard Profiles from Australian manufacturers available in the market in April 2020. The deviation on the profile sizes, made the proportions of the chair be radically different, creating a lower and wider version of the original object, an unintentionally ugly replica. Over lockdown 2020, the chair virtually flew from Sydney to Barcelona thanks to João Salsa, to eventually land in an exhibition curated by Silvia Garcia Camps and Adrian Jurado. Paradoxical Exhibition took place after the first 2020 lockdown at the ECH Jewellery in Barcelona.
Collaborators: João Salsa
Photography: Gina Surià, Del Rio Bani