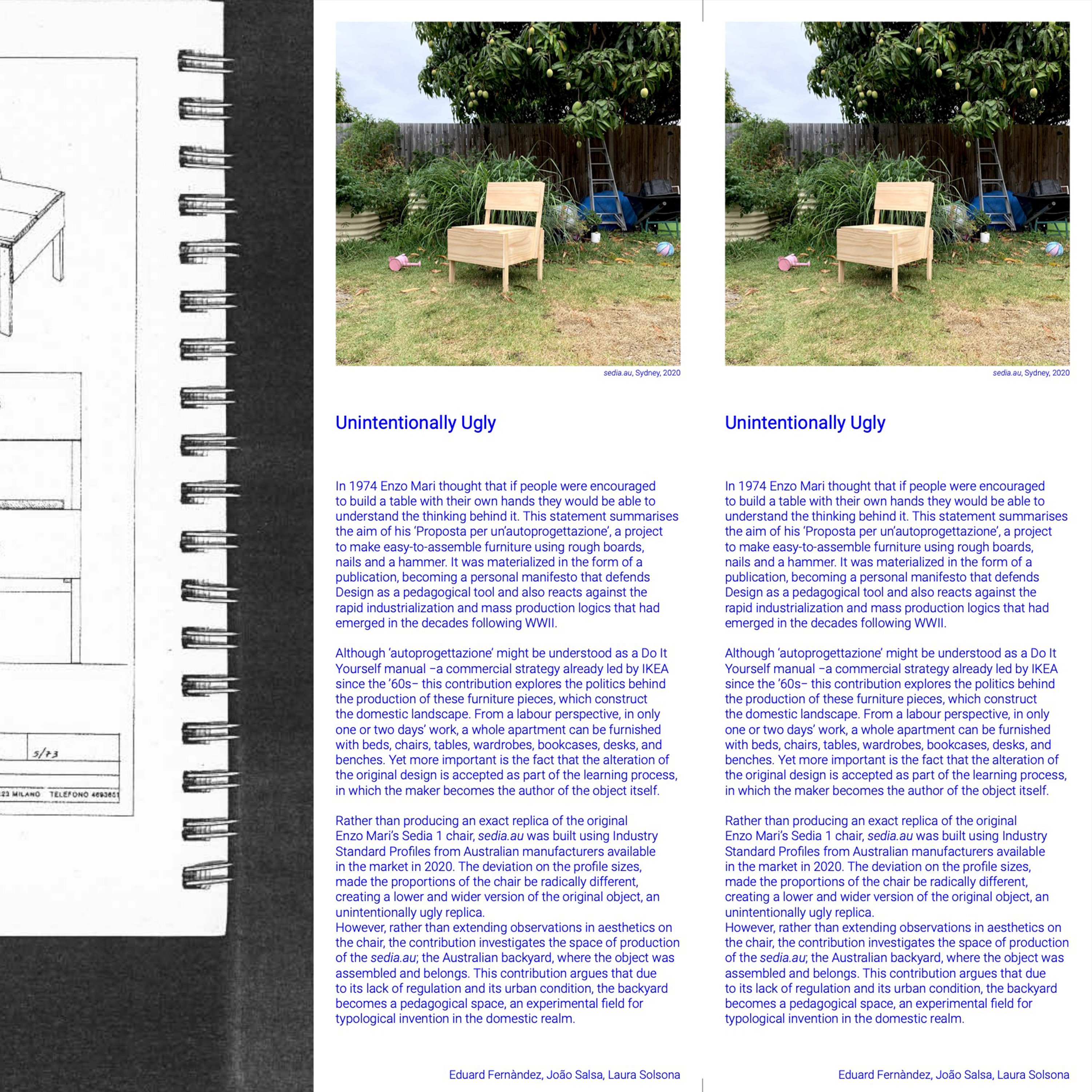 sedia.au, 2020
An unintentionally ugly replica of the Enzo Mari's most famous chair.

The sedia.au chair was built with Industry Standard Profiles from Australian manufacturers, available in the Sydney market as of April 2020. However, the available profile sizes were slightly different from the ones defined by Enzo Mari in his original design, as displayed in "Autoprogettazione." As a result, the proportions of the chair became noticeably different, resulting in an unintentionally ugly replica.

During the Covid-19 pandemic, we were invited to display an object in an exhibition in Barcelona. The only condition was that the object had to have been built during the lockdown. So, we repeated the same exercise and deformed the chair again. We redrew all the instructions using the profile size from the replica, allowing it to be reassembled with different profile sizes in Barcelona.








This way, the chair virtually flew from Sydney to Barcelona and was displayed as part of the exhibition.

"Paradoxical Exhibition" was curated by Silvia Garcia Camps and Adrian Jurado and took place at ECH Jewellery in Barcelona. Seamlessly blending objects and narratives, the exhibition aimed to celebrate culture and togetherness amidst the challenging times of Covid-19 pandemic.

Collaborators: João Salsa
Photography: Gina Surià, Del Rio Bani